2016 Mercedes-Benz Metris 2016 vs ProMaster City Cargo Van.
April 05 2019, Mercedes-Benz Canada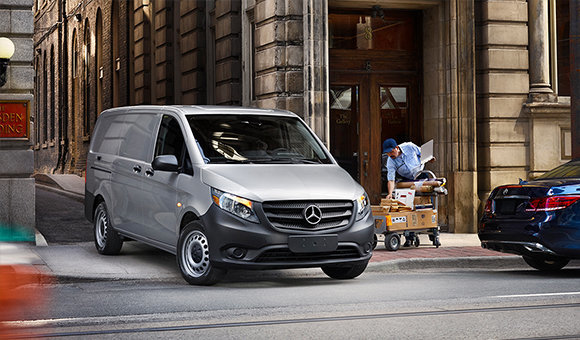 If you are looking for a van-like vehicle that is versatile and luxurious, then you are probably not sure whether you should buy the 2016 Metris or the 2016 ProMaster. They are both stylish, modern and elegant and are highly valued by automobile experts for their incredible features that no other competitor can match. To know which of the two is the better choice for you, read through this comparative article that was written just for you.
Both are listed near the $30,000 mark and make business owners' lives easier, but that is where the similarity ends. The 2016 Metris is powered by one of the most innovative engines on the market and it can reach more than 208 horsepower and 258 lb.-ft. of torque. On the other hand, the 2016 ProMaster near Cowansville is powered by a 178 horsepower, 174 lb.-ft. Tigershark MultiAir.
Combining space and versatility, the 2016 Metris offers a better load capacity than its rival. In fact, it can contain up to 5 270 L, while the ProMaster can only take 3 779 L! According to the 2016 Car Guide, the Mercedes-Benz van is also more reliable and safe, having earned 70% (compared to 60% for the ProMaster).
Although it has a good reputation, the 2016 ProMaster City Cargo Van SLT near Cowansville and Magog can't outgun the 2016 Metris. In fact, this Mercedes-Benz for sale in Granby, near Bromont and Saint-Hyacinthe, is more powerful, safer and more spacious than its competitor. This means that if you need to buy a van near Montreal's South Shore, you should definitely choose the 2016 Metris van.
To discover the many features of the 2016-2017 Metris vans for yourself, head over to our Mercedes-Benz dealership located in Granby and take a free test-drive! You will see that it offers a full-spectrum driving experience, great advantages and incredible luxury features. Once you return from your drive, take a few minutes to ask us about our impressive Mercedes-Benz promotions and our customizable Mercedes-Benz financing plans.